Sting and Trudie appear at Salisbury Cathedral...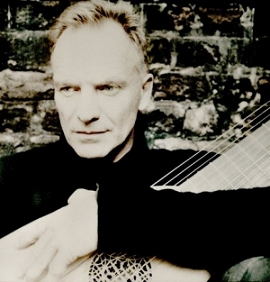 Sting and Trudie Styler were two of the high profile performers in a special charity concert held in the Trinity Chapel at Salisbury Cathedral on Saturday, November 18.
The production, 'Twin Spirits', written and directed by John Caird, explored the music and writing of Robert and Clara Schumann, portrayed in readings by Sting and Trudie Styler with actor Charles Dance narrating.
Guest musicians included cellist Natalie Clein, soprano Rebecca Evans and baritone Simon Keenlyside.