Fan Club listening party, from September 20 5pm ET...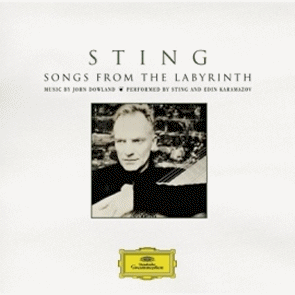 Sting.com will be holding an exclusive listening party for Sting's new album, 'Songs From the Labyrinth' for all Sting.com members! Starting Wednesday, September 20 at 5pm ET, members will have the chance to be amongst the first in the world to hear songs off the new album. Go to
sting.com/labyrinth/listen/
from 5pm ET on September 20 to hear the following songs:
Can She Excuse My Wrongs?
Come Again
Flow My Tears
Fine Knacks For Ladies
PRE-ORDER FROM AMAZON.COM
PRE-ORDER FROM AMAZON.CO.UK