Sting to guest in Little Britain USA...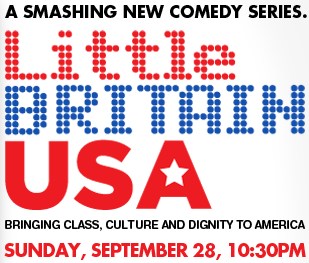 'Little Britain USA' was shot on location and in the studio in Wilmington, North Carolina and Los Angeles, with Michael Patrick Jann (HBO's "Flight of the Conchords," "Reno 911") directing the North Carolina shoot and the LA location segments, and David Schwimmer ("Run Fatboy Run," "Friends") directing the LA studio segments, which were performed before a live audience. Celebrities making cameos in the new episodes include Sarah Chalke, Vivica A. Fox, Geraldine James, Harry Lennix, Rosie O'Donnell, Paul Rudd and Sting.
'Little Britain USA' will begin airing Sept, 28th on HBO and will be presented Sunday nights at 10:30pm/EST.