'A Guide to Recognizing Your Saints' opens in the UK from March 2 and had its London premiere on March 1...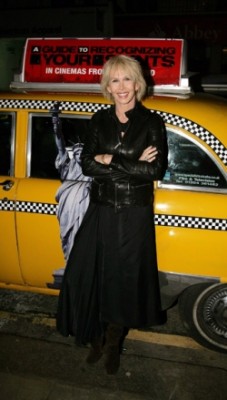 A Guide to Recognizing Your Saints opens in the UK from March 2 and had its London premiere on March 1.
The film is based upon the true story of director Dito Montiel. Dito grew up in Astoria, New York amongst friends who either end up dead, on drugs or in prison. He move to LA as soon as he could and carved a career as a writer. Several years later after having not been home for over ten years, Dito receives word that his father is ill. A trip home is called for as is a trip down memory lane as Dito believes that he has been saved from the same path as his friends thanks to his saints...
To find out the nearest cinema screening the movie to you visit
www.allocine.co.uk
and type in your postcode.
"We would love you to see our new film A GUIDE TO RECOGNIZING YOUR SAINTS starring Robert Downey Jr., Chazz Palminteri, Dianne Wiest, Shia LaBeouf, Channing Tatum and Rosario Dawson and directed by Dito Monteil. It has been garnering rave reviews as well as the Best Directing and Best Ensemble Cast Awards at this year's Sundance Film Festival and a Critic's Prize at the recent Venice Film Festival.

Please support our little gem.
Love,
Trudie and Sting"
"...a raw authentic work of art." - NEW YORK TIMES
"...one of the best coming of age films to be brought to the big screen in a long time." - MOVIEWEB
"...a worthwhile, intelligent picture." - THE GUARDIAN
"The actors are all clearly caught up in their writer-director's vision ... they couldn't be more committed than if they were acting in Eugene O'Neill's "The Iceman Cometh."" - LA TIMES
More information at
http://www.firstlookstudios.com
.