Sting & Edin Karamazov to play in Los Angeles, Jan 11- Fan Club ticket pre-sale information...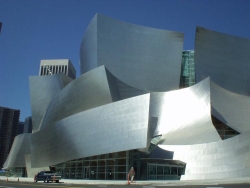 We are delighted to confirm that Sting will be performing with Edin Karamazov in Los Angeles on January 11, 2007.
Tickets for this performance will go on public sale via Ticketmaster and at WDCH Box Office at 10am PT on Monday, December 11. There is a fan club presale for Sting.com members as follows - Legacy Presale at Friday, Dec. 8 at 10 am PT (1 pm ET) followed by a New Members Presale - Friday, Dec. 8 at 12 pm PT (3 pm ET) Visit the Sting.com Tickets page at that time to purchase your tickets for this show. Not a member yet? Join now!
The concert will feature the music from the highly successful classical album of John Dowland songs 'Songs From The Labyrinth' and takes place at 8pm at Walt Disney Concert Hall on South Grand Avenue, the home of the Los Angeles Philharmonic. The Walt Disney Concert Hall is designed to be one of the most acoustically sophisticated concert halls in the world, providing both visual and aural intimacy for an unparalleled musical experience.
If you'd like to read more about Walt Disney Concert Hall please visit
http://wdch.laphil.com/
.