Sting & Edin Karamazov perform in Paris...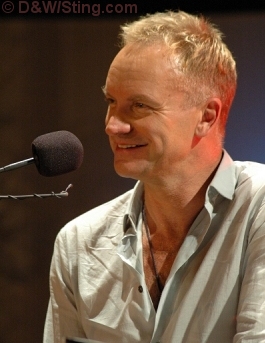 Sting and Edin Karamazov performed another stunning concert - this time on live national radio - for Radio France on October 26. The concert was performed at Radio France's Salle Olivier Messiaen, on the banks of the Seine in front of a small audience.
Happily, at least fifty Sting.com members were in the audience watching the concert which followed the same format as previous performances in London, New York and Berlin with Sting and Edin conducting a short interview before performing the songs with Sting reading extracts from John Dowland's letter to Sir Robert Cecil.
To view a photoset taken at the afternoon soundcheck, follow the link below.