Sting live in London and New York...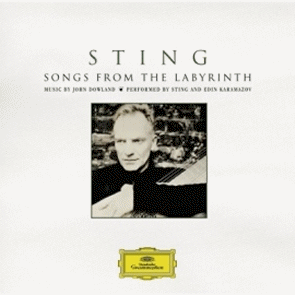 We are delighted to announce that Sting will be playing three intimate performances during October 2006 in New York, London and Berlin to launch his forthcoming album 'Songs from the Labyrinth'...
LONDON - OCTOBER 4
The performance in London will take place at LSO St. Lukes, an 18th-century Grade 1 listed church that has been restored to become the home of the London Symphony Orchestra's community and music education programme. The concert will take place on the evening of Wednesday, October 4 at 8pm. Tickets for this performance went on public sale at 9am on Saturday September 9 and sold out immediately.
NEW YORK - OCTOBER 9
The performance in New York will take place in the early evening of October 9 when Sting records a show for XM Radio as part of their 'Artist Confidential' series. The show will be broadcast by XM Radio on October 16. Tickets WILL NOT be on public sale for this performance but Sting.com has distributed 40 tickets by means of a ticket draw to Legacy fan club members.
BERLIN - DATE T.B.C.
There will also be a performance in Berlin during October, but the date has not yet been confirmed. Tickets for this performance will not be on public sale but the fan club will have an allotment which will be distributed by means of a draw similar to that for the New York show. Again, our allotment will be to Legacy members.
If any member is in doubt as to whether they are a Legacy member or not, they should log into the Community Area of the site, click on "My Account" and then click on "Current Membership Terms". If you are a Legacy member it will say either "Legacy Premium" or "Legacy Basic".