Sting & Herbie Hancock on Good Morning America...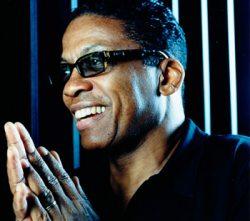 Sting and Herbie Hancock joined forces to jolt the country awake on December 7 with a live performance of 'Sister Moon' as arranged for Sting's knockout performance on Herbie's latest album, 'Possibilities'.
In-demand jazz guitarist Lionel Loueke, who wrote the arrangement used on the album, joined Herbie and Sting for the performance. Loueke joined Herbie on the road for his lauded "Headhunters '05" touring group that brought down the house at Bonnaroo 2005, where Herbie was named the event's first-ever "artist in residence."